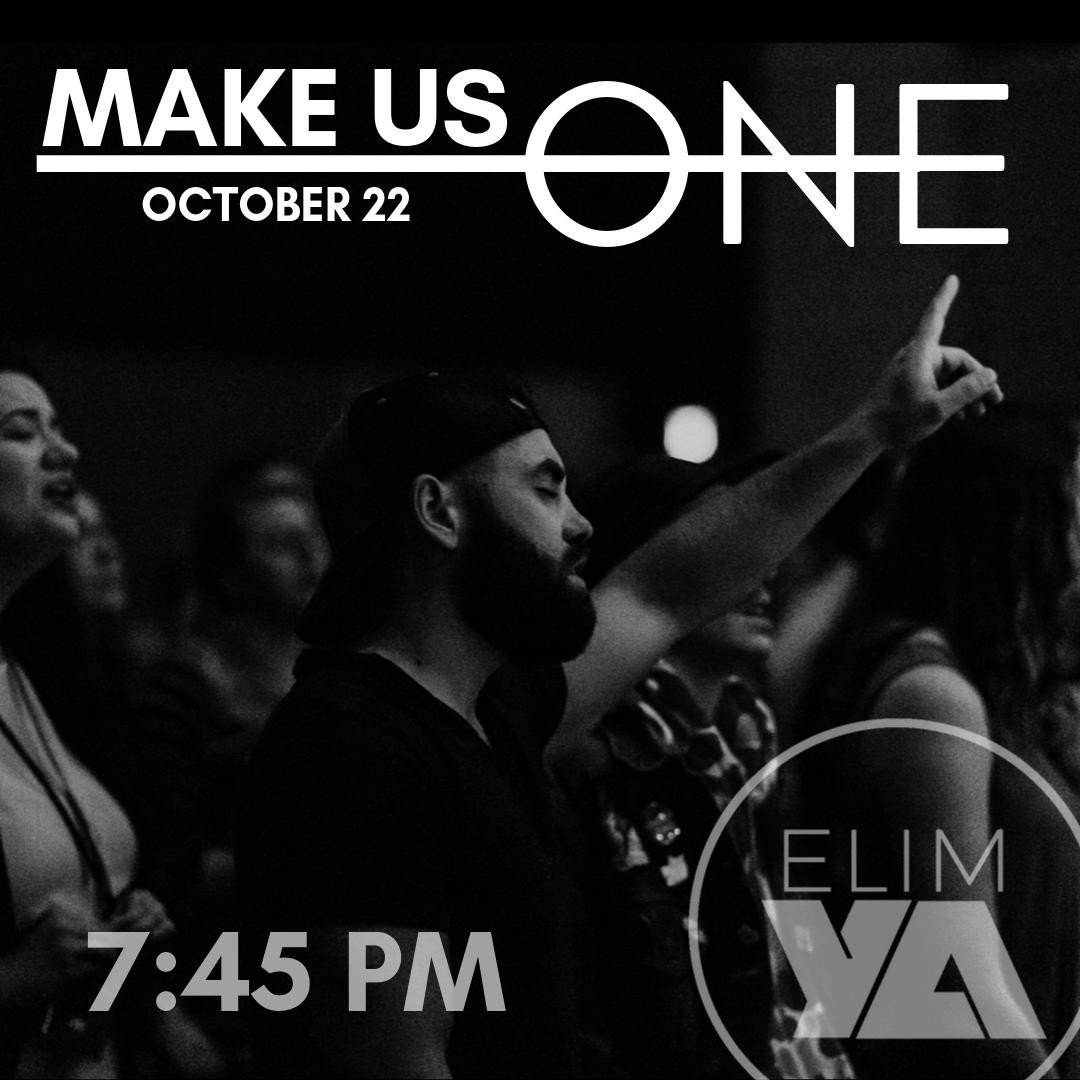 3 times a year, Elim YA hosts something called Make Us One. It's a city-wide worship night for young people to gather and spend an evening in the presence of God. Our hope is that it gives you an opportunity to be poured into because we know that so many of you pour into others through serving your churches and ministries. Please join us and allow yourself a chance to soak in the Spirit of our Living God!
When?
Where?
Elim Church Saskatoon - click here for our Google maps

How long is the service?
In total, a Make Us One service runs about 90 minutes. We have modern worship with a short teaching session in the middle to give the band a break. Don't feel like you have to stay the whole time though! Stay as long as you want/can and feel free to exit whenever you need to.
What's the culture like at elim ya?
Elim YA is exciting, casual, and relaxed. Come as you are and expect to feel welcomed as our guest.
Let us know you're coming
Ready to check out Make Us One in person? We can't wait to meet you. If you want to ask us some questions fill out the form below!
"Honestly, I was a little anxious attending Elim YA for the first time...a little unsure of what to expect. But as soon as I walked through the front doors it felt like home."
-Jason