Are you looking for ways to serve our community and world? Then you've found the right page! Check out our highlights below and fill out the form at the bottom of this page to get connected to our SERVE team leaders.
Some ways to serve
Serve Highlight: Coldest Night of the Year
We walked to help end homelessness, hunger, and poverty RIGHT here in Saskatoon. We raised just over $1000 through our fundraising and your generosity. Way to go YA!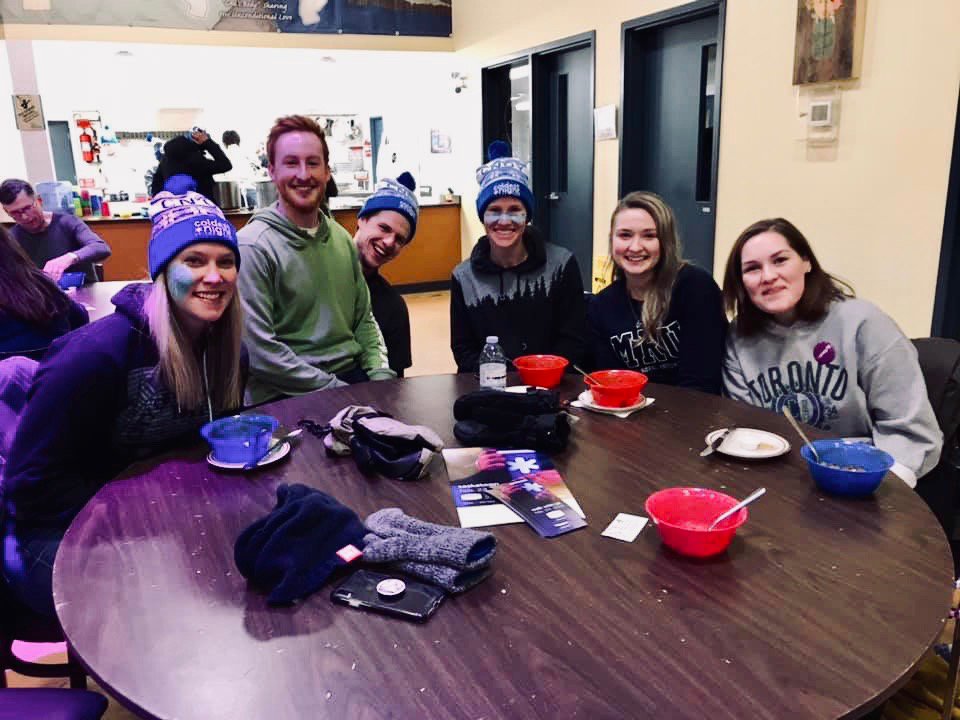 Serve Highlight: Friendship Inn
During the Christmas season, we asked you to donate money toward our Serve team for Operation Christmas Child and other ways we can impact our world. You went above and beyond and donated enough to send 150 shoeboxes overseas with just under $750 left to spare. We decided to take that extra money and sponsor a meal right here in Saskatoon. On Sat, Feb 9th your Lead Team went, on your behalf, to the Friendship Inn and served over 600 people a hot lunch on a -30 day. When we say we're a group that strives to be growing, generous, and grace-filled, this is evidence that we're well on our way. Thank you for your generosity. Together, we're changing the world.
Serve Highlight: Operation Christmas Child
On November 10th, Elim YA came together and filled 131 shoe boxes for Samaritan's Purse "Operation Christmas Child". These boxes were filled with items such as toys, hygiene items and school supplies. The boxes will be sent to struggling children in developing countries. This was made possible by the generous donations from our YA community. Good job everyone!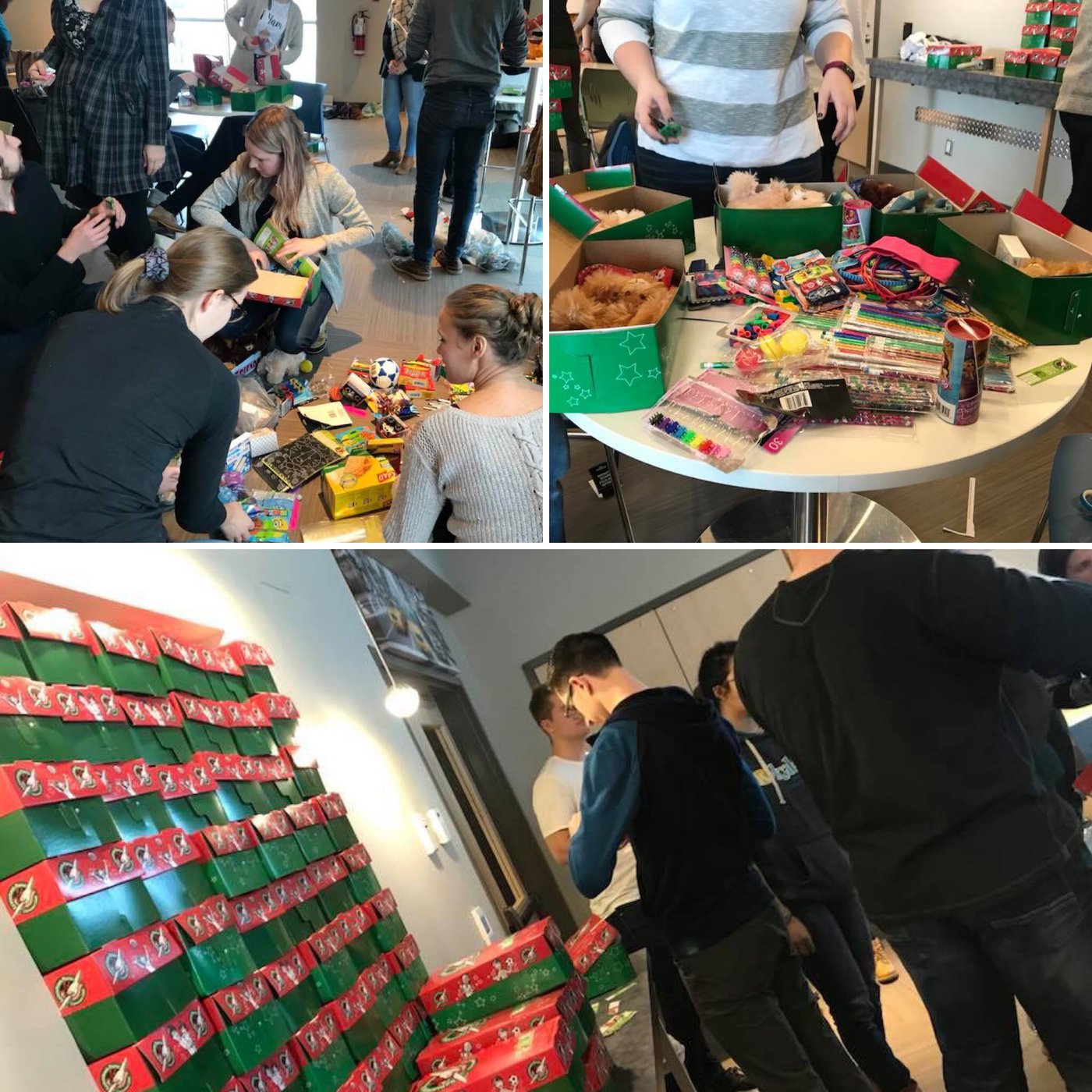 Do you have ideas for future serve opportunities? Let us know by filling out the form below!