Our Vision
A young adult community on the journey to be more like Jesus.
Our Mission
embrace all people
In our relationship with others, we believe that community is a crucial part of Jesus' church.
Here at Elim Young Adults, we strive to intentionally invest in the lives of people who are a part of the YA community, Elim Church, the greater Saskatoon community, and our world.
We do this through Community Groups, Worship, Missions, and Serve Projects. Community is infused into the DNA here at Elim YA, because we believe that community matters.

Experience God's fullness
In our relationship with Jesus, it is important to lead ourselves first.
Each individual member is encouraged to seek to be a person who is committed to growing in love and obedience to God and reliance on the Holy Spirit. Through this committed relationship with Jesus, we are purposefully generous with our individual time, resources, and abilities as a way to experience the fullness of God within His church and community.
We do this through actively participating in the mission of the church, joyfully contributing our resources, and passionately using our abilities to experience heaven on earth. Within our community, you'll be given opportunities to give, serve and contribute to our awesome YA Family.
equip god's people
Discipleship is a primary way Jesus expected to spread the Good news of the Gospel and as such, we follow in his steps.
Equipping our YA community with meaningful worship, biblical teaching, and intentional relationships that point people toward Jesus Christ so that we can become more like Jesus.
We do this through Tuesday Night Services, our Elim YA Podcast, Community Groups, and Make Us One worship nights.
Engage our world
We believe Jesus came not to condemn the world, but to save the world. As such, we seek to be a community that extends grace and love to people both inside and outside our church family.
We live to share Jesus' love with those who do not know him with our speech, always being full of grace and seasoned with salt (Col. 4:6).
Throughout the year, the young adults community will be intentionally serving and engaging the world around us. And maybe even globally. Stay tuned for service opportunities that will engage our world.
Our Lead Team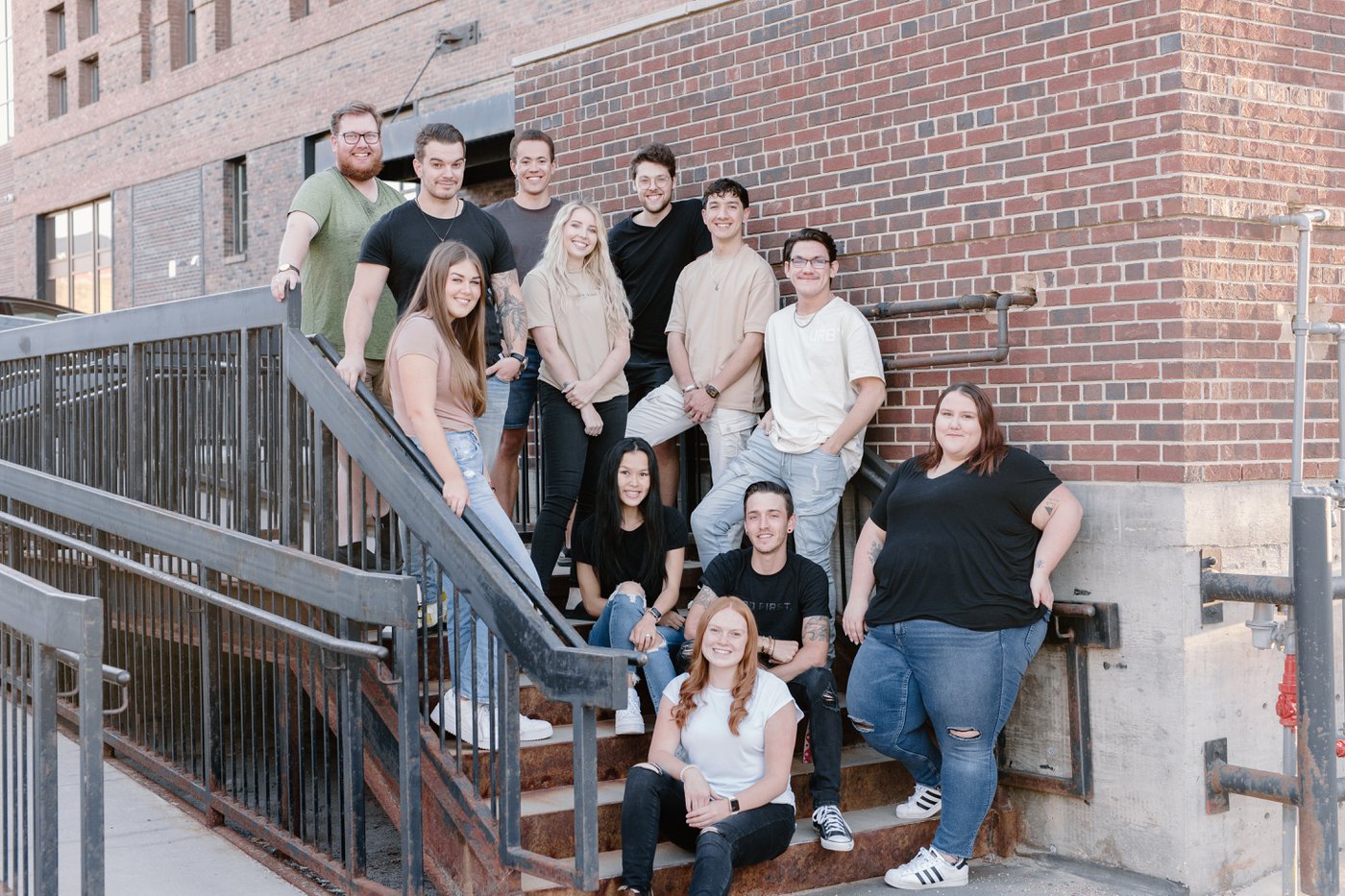 This is the Elim YA Lead Team. We are passionate about many things, but mostly Jesus and this Young Adults Community. We meet monthly to pray and plan for YA. Our intention is to cultivate a thriving young adults community that is on the journey to become more like Jesus.
The Lead Team Members have different roles within our Young Adults Community. Each and every person brings their unique personality and talents to the position they hold. If you have questions or are looking for ways to get connected with the YA Community, these are the people you should be keeping an eye out for!
We would love to get to know you and get you integrated into the YA Community.
Elim Church
We are the young adults community within Elim Church. If you would like to know more about Elim and other ways you can get connected outside of YA, please navigate to www.elimchurch.ca.